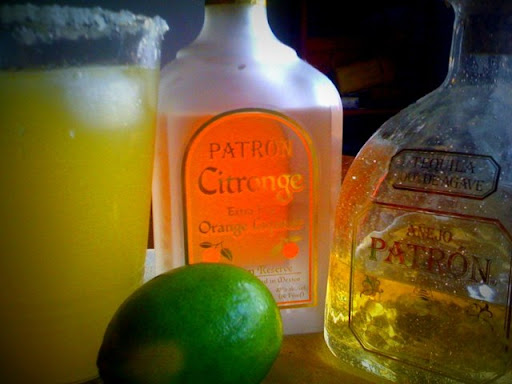 Today was the hubby's last day at work. He's on to a new adventure! To celebrate we decided to pick up the fixings for Mexican Martini's. The recipe I googled is supposed to mimic the famed drink from Trudy's in Austin. It called for contrieu but we opted to stay in the Patron family and instead picked up some Citonage. We're happy with the results.
Patron Mexican Martini
2 oz Patron Tequila
1 oz Patron Citronage
2 oz orange juice
2-3 oz sprite
Juice of 1/2 of lime
Mix and enjoy! Garnish with olives, jalepeno stuffed if you dare!